Our people are our greatest asset
Engagement, drive and optimism are the core values of our company, these qualities also show in our people. Together we form a tight, enthusiastic group of doers and thinkers who develop and produce effective probiotic solutions. Moreover, helping people and doing good things for the world are in our blood. We are proud of the people who make our company so valuable.
Diversity in people
A broad range of people work at Helplifes. Different people, with different educations, skills and characters, all working together. This rich variety of backgrounds and perspectives gives Helplifes the expertise needed to develop and produce high quality products.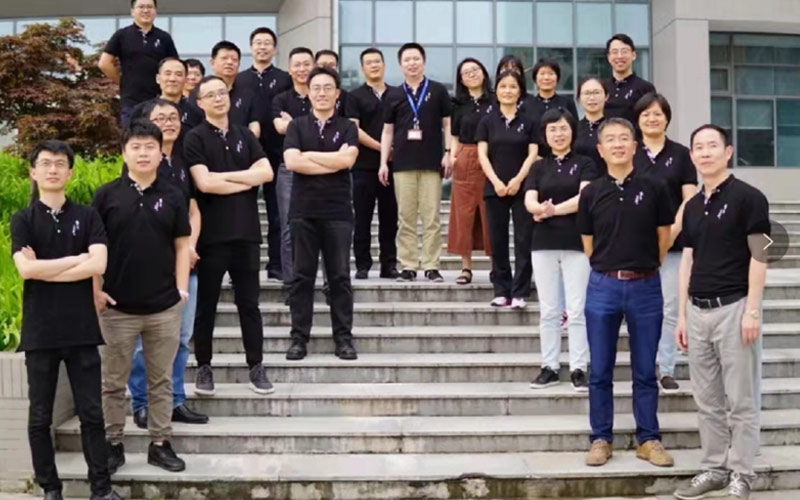 Management
Management is the act of getting people together to accomplish desired goals and objectives using available resources efficiently and effectively. With Helplifes, their collective goal is to build a future-proof organization in which humanity, sustainability, and quality are considered paramount.
Business Office & HR
This department is responsible for the daily doings at Helplifes. Additionally, the HR team adds value to the company by recruiting, developing, training, and retaining the staff and teams. Hence, we contribute together to the success of our company.
Operations
This many-sided department consists among others of Production, Supply Chain, Strategic Procurement, Quality Assurance & Control, and Regulatory Affairs. Operations has one big goal, and that is to produce more of our first class probiotic formulations intelligently and faster.
Market & Business Development
Our sales team ensures that our clients' needs are fulfilled with service of the highest quality.
As a high-tech enterprise specializing in the research and development of micro-ecological scientific formulas and one-stop solutions, we have a professional business elite team. Our members have many years of professional and technical backgrounds in export marketing planning, operation management, etc., and come from the front-line backbone of well-known food industries at home and abroad.
We are a young team. Our average age is only 26 years old, full of vigor and innovative spirit. We are a dedicated team. We firmly believe that a professional brand comes from the trust of customers. Only by focusing we can do a good job in marketing.
We are a team with dreams. We come from all over the world because of a common dream: helping people and doing good things for the world.
Research & Development 
Research, development and innovation are Helplifes' fundamental pillars. And these pillars rest on teams such as the Laboratory, Strain Development, Product Development, and Patient-Centered Clinical Development. So the lab continuously controls the quality and safety of our probiotic formulations. Additionally, the R&D teams focus on the development of new probiotic formulations and the improvement of existing formulations.