Lactobacillus plantarum CCFM8610
Lactobacillus plantarum CCFM8610
IBS-D | AD/Immunity| Cadmium Excretion
Daily dosage in clinical study
IBS-D: 10 billion CFU for 2 weeks
AD/Immunity: 1 billion CFU for 8 weeks
Cadmium Excretion: 1 billion CFU for 8 weeks
Human Clinical Trials
Lactobacillus plantarum CCFM8610 Alleviates Irritable Bowel Syndrome and Prevents Gut Microbiota Dysbiosis: A Randomized, Double-blind, Placebo-controlled, Pilot Clinical Trial, Engineering (2020)
Arthur: Liu, X. Yu, L. Yu, F. Tian, J. Zhao, H. Zhang, L. Qian, Q. Wang, Z. Xue, Q. Zhai, W. Chen
Probiotics modulate the gut microbiota composition and immune responses in patients with atopic dermatitis: a pilot study. Springer, 2019.
Arthur: Fang, W., Lu, J., Zhao, H., Zhang, L., Qian, Q., Wang, W., Chen
Relieve IBS-D: Chinese Clinical Trial Registry  (ChiCTR)  (Registration No.:  ChiCTR1800014886),reported their IBS-SSS score and IBS-QOL score in weeks 3, 7, and 11.
Modulate Microbiota and Immunity• Relieve atopic dermatitis: Trial registration: ChiCTR1800015330,CCFM8610 improved the SCORAD and DLQI indices, influenced serum cytokines and total IgE levels, influenced gut microbiota diversity in AD patients.
Cadmium Excretion: Chinese Clinical Trial Registry (ChiCTR1800015066), Eight-week oral administration of the probiotic markedly decreased blood Cd levels from 6.32 ± 4.44 to 4.15 ± 3.11 μg/L (P < 0.05), while placebo treatment did not show the same effect.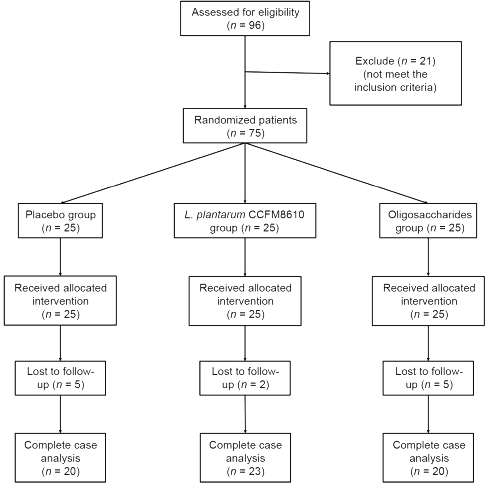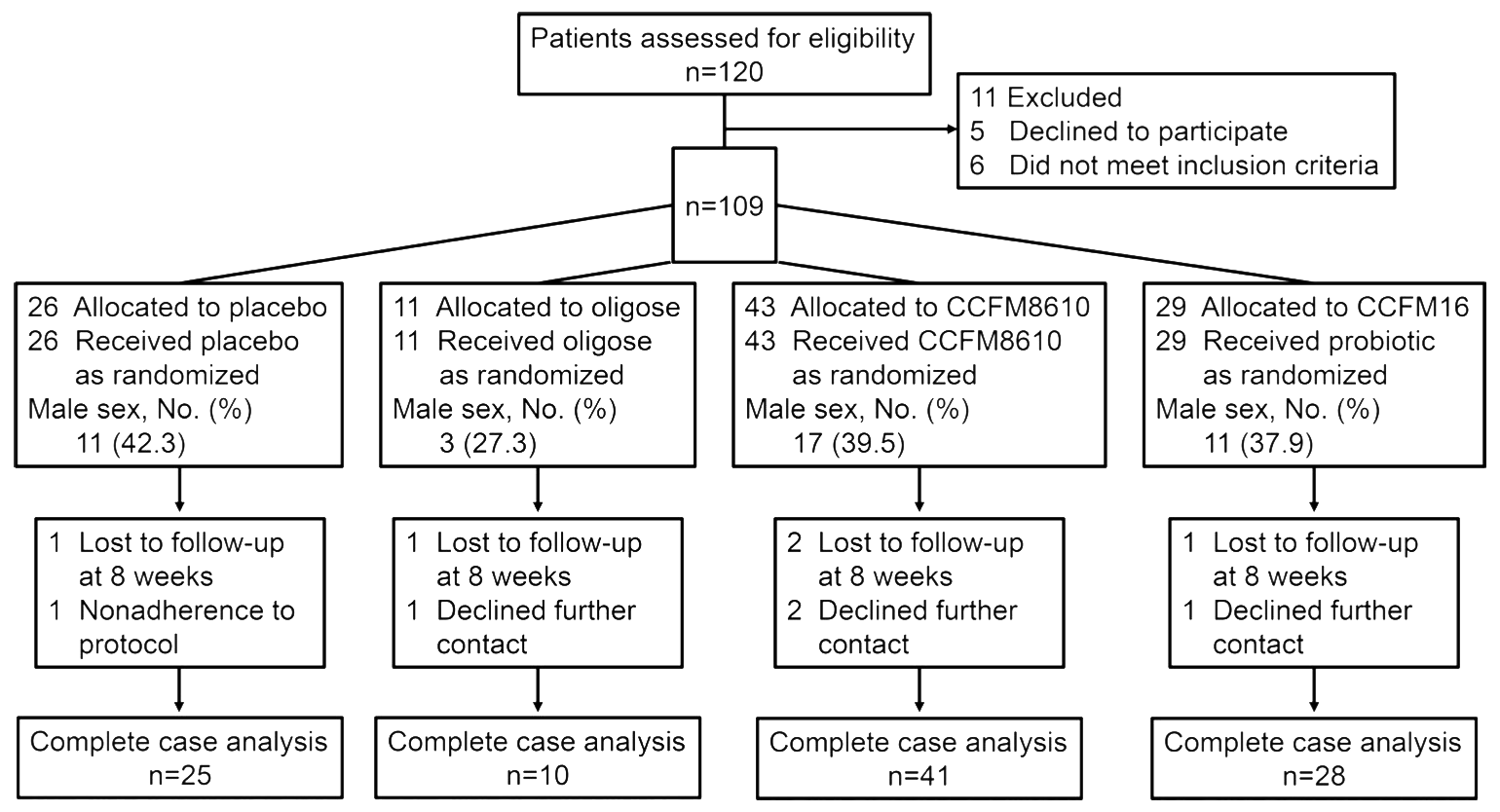 Flowchart of the status of the participants in the probiotics, placebo, and oligose groups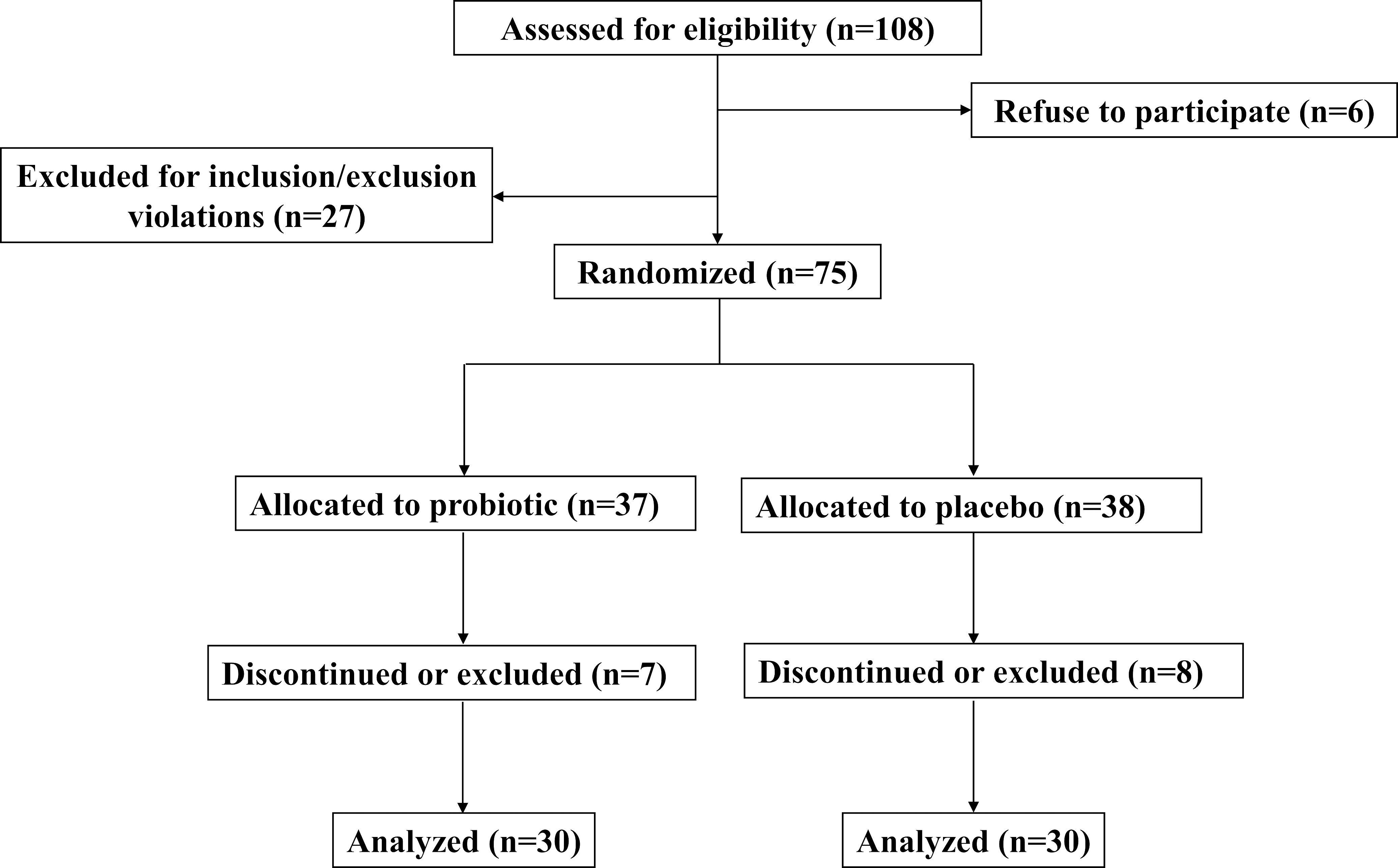 FUNCTIONALITY
Relieve IBS-D •  Relieve atopic dermatitis •Cadmium Excretion
Why CCFM8610
Atopic dermatitis (AD) is an allergic skin disease, characterized by severe itching and disruption in skin barrier function. It affects up to 20% of children in the world.
AD sufferers may have a risk of developing allergic rhinitis and/or asthma
At present, corticosteroids are commonly used for AD treatments, although these drugs have potentially more serious adverse reactions.
Tobacco smoking is another major source of Cd exposure, On the basis of a population-based study (n = 994), the population-attributable risk of lung cancer was 73% for Cd inhalation via smoking.
Besides inducing pathological lesions in tissues, Cd is also a carcinogen as a number of epidemiological and clinical studies indicated increased risk of renal cancer associated with Cd exposure
Chelators are commonly used to increase Cd excretion, but they are reported to induce the loss of zinc, iron, and manganese.

APPLICATION
Lactobacillus plantarum CCFM8610 is ideal for capsules, tablets, and stick-packs.
+ More details are available upon request