Lactobacillus plantarum CCFM1143
Lactobacillus plantarum CCFM1143
Chronic diarrhea |  tourist diarrhea | children diarrhea | inflammation regulation
Daily dosage in clinical study
3.52 billion CFU for 4 weeks
Human Clinical Trials
Lactobacillus plantarum CCFM1143 Alleviates Chronic Diarrhea via Inflammation Regulation and Gut Microbiota Modulation: A Double Blind, Randomized, Placebo Controlled Study. Frontiers in Immunology, 2021.
Arthur: B., Yang, Y., Yue, Y., Chen, M., Ding, B., Li, L., Wang, Q., Wang, C., Stanton, R. Paul Ross, J., Zhao, H., Zhang, W., Chen 
Ethnic Committee of the hospital (no. ET2020088).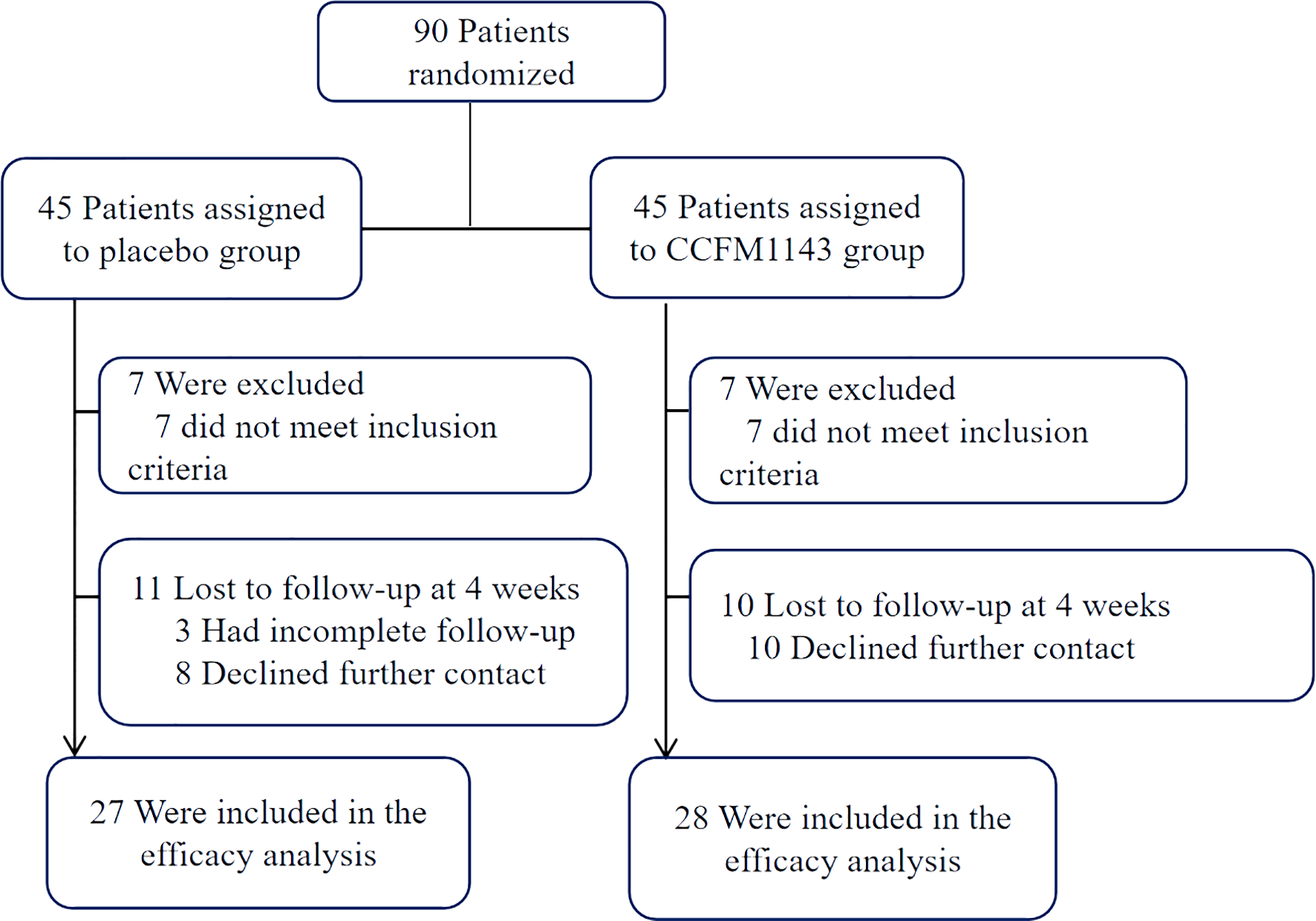 Clinical course of Lactobacillus plantarum CCFM1143 relieving chronic diarrhea.
FUNCTIONALITY
Relieve Chronic Diarrhea • Inflammation Regulation • Gut Microbiota Modulation(enriching the abundance of Akkermansia)
Why CCFM1143
Chronic diarrhea is a complex and common problem faced by primary care clinicians. Its prevalence worldwide is estimated to be 3%–20%
Lactobacillus plantarum CCFM1143 relieves diarrhea caused by enterotoxin-producing Escherichia coli through inflammation modulation and gut microbiota regulation
Diarrhea causedby ETEC, which is one of the main pathogens of "tourist diarrhea" in developed countries, the common cause of "adult cholera syndrome", and also an important pathogen of diarrhea in children

APPLICATION
Lactobacillus plantarum CCFM1143 is ideal for capsules, tablets, and stick-packs.
+ More details are available upon request